Better Nutrition, Better Health.
For over 25 years, we have offered a great selection of quality vitamins and supplements to maintain healthy lifestyles and achieve health goals.
Shop All
"A HEALTHY OUTSIDE STARTS FROM THE INSIDE" - ROBERT URICH
EXCLUSIVE HEALTH AND WELLNESS ARTICLES
The Soy Isoflavones is a wonderful product that I have used for years. Excellent natural alternative to estrogen for post-menopausal symptoms. And the Nu-Health customer service is prompt, personable, and all-round fantastic!
Hongying L.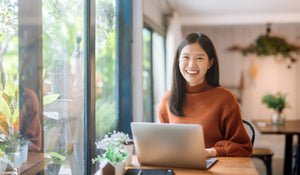 SHARE YOUR EXPERIENCE
Do you have a great experience to share about our products or service? We would love to hear about it.
If we use your comments, you'll get a $15 credit towards a future purchase.
Just email info@nu-health.com using the subject line: My Nu-Health Experience
*Offer valid for verified purchases only.